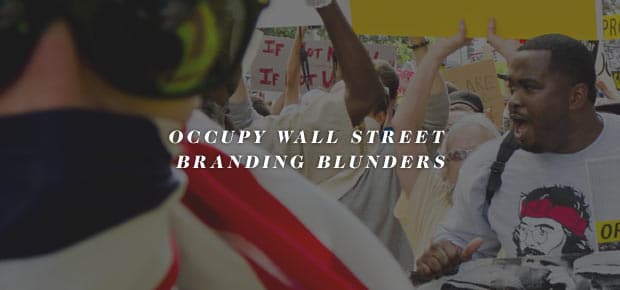 ---
It seems pretty obvious that a corporate brand shouldn't try to profit from an anti-big-corporation-movement, but this piece on Brandchannel says otherwise.
When Jay-Z's Rocawear brand yanked its "Occupy Wall Street" shirts over criticism about profiting off a social movement (with no plans to donate anything back to Occupy Wall Street), the lesson was clear: Those capitalizing on OWS must tread lightly or risk major PR blowback.
Nice profiteering Rocawear. The whole article focuses on a wine conglomerate that has recently filed a Trademark application for "Wine for the 99%". As Brandchannel adroitly points out, the wine industry profits heavily off of undocumented immigrant labour:
The problem is that the wine industry—especially the low-end segment—is a huge beneficiary of undocumented immigrant labor. In fact, the California Association of Winegrowers president once estimated that up to 70 percent of those employed in California's wine industry may be undocumented. The 2010 comments by the CEO of Wine Group competitor Bronco, were sobering. A May 2011 New York Times investigation begins "Nearly every drop of Napa County's world-class wine is produced by migrant labor." While new federal regulations are in place to increase fines for such hiring practices, a lawsuit suspending implication of the law for the time being.
Irony much? It's hard to imagine how these brands could be less authentic. Read the whole thing on Brandchannel: Occupy Spritzer, Anyone? Wine Group Trademarks 'Wine For The 99%'