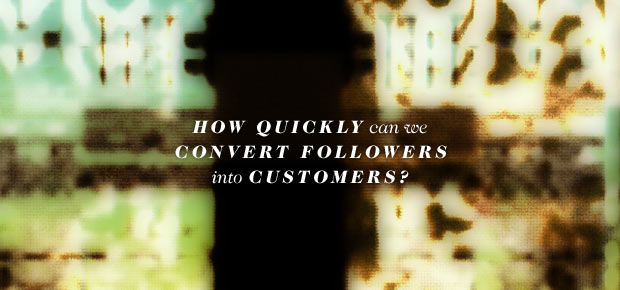 ---
Recently I was talking to a large, reputable organization about their marketing and communications efforts. When I mentioned that I'd want to ramp up their social media efforts to help build connections with younger members, they got a little uncomfortable. They pressed me for information. How would I use social media to grow their membership?
I explained that social media requires patience. There isn't a direct do-this-to-get-clients technique with social media. It's a communications channel that requires an authentic approach. No hard sells. You slip in your message sparingly. Only 20% of the communications should be self-serving.
But how, exactly, would I grow their membership with social media?
I left feeling a frustrated. I was talking to people that had expressed frustrations in building their membership, but they only wanted quick-fixes. What can we do to get new members tomorrow? They had ho interest in building a genuine, long-term, brand.
I wish more people would read this piece from Fast Company, Without The Right Message, Twitter Is No Better For Your Brand Than A Fax Machine. It really hits home with how I've seen many organizations use social media. A choice quote from the article that paraphrases an old advertising quote:
What this means in social media is sharing what is valuable to your audience, not what is merely valuable to you… Adding another social media channel to your network will not make an anti-social brand more social. It will simply increase your efficiency in alienating more people with greater speed.
That organization I was talking to? They had key questions about their brand that were unanswered. But they were too concerned with tomorrow to bother thinking about next year.