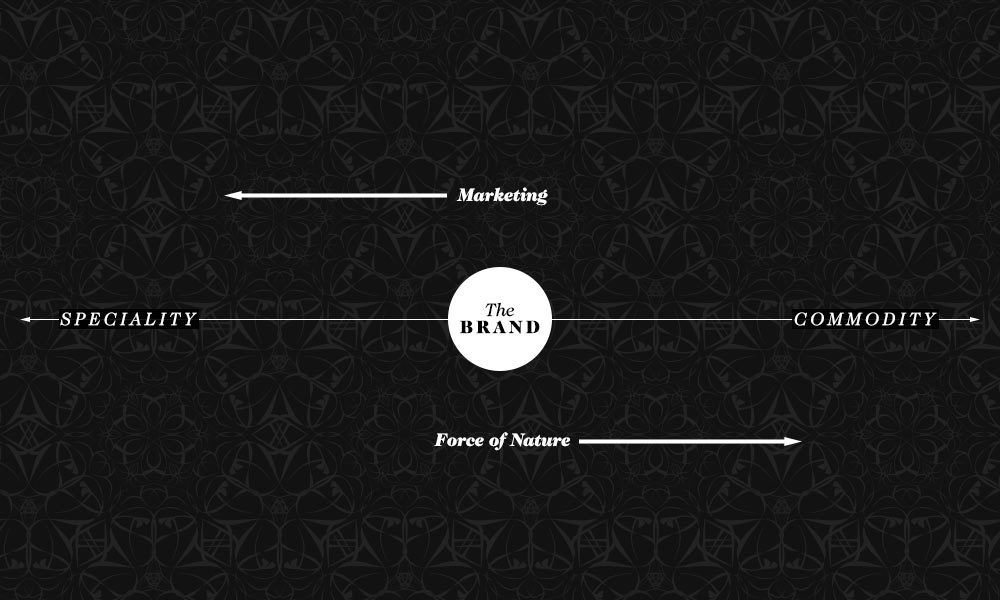 This diagram illustrates how marketing works to fight the natural tendency for your brand to drift from being a specialty to being a commodity.
Also, these questions can be used to help spur creative insights:
What do customers hate about our category?
What are the top 3 things on our ceo's agenda?
What deeper need can we satisfy?