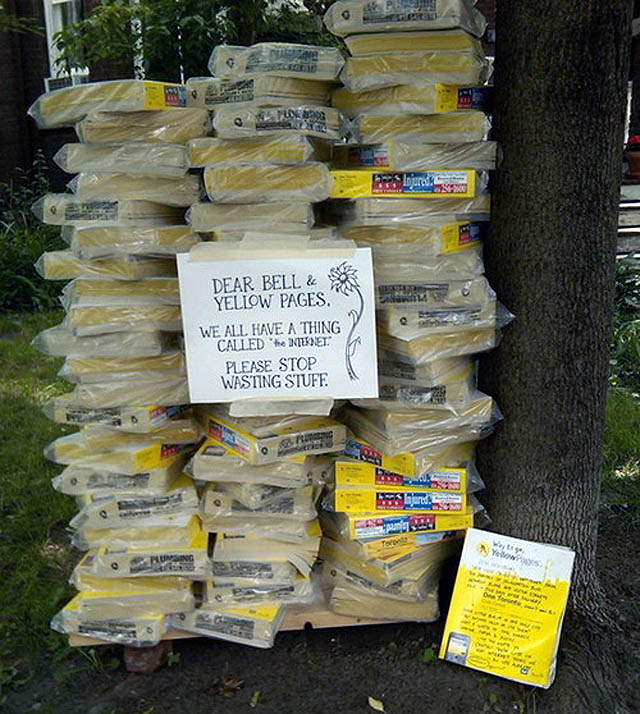 I came across this image a while ago, and it made me chuckle. I took a similar picture (albeit without the clever sign) a few years ago at my old office. The new phone books were delivered, and everyone was sort of nonplussed about the whole event. These giant books don't mean much anymore, but no one is quite sure what to do with them. The volumes sat in a pile outside of every office for a few days before people started bringing them in because they looked bad just sitting in the hallway.
I recently spoke to a client about her ad in the phone book. She pays about $600/month, which is pretty small for the Yellow Pages but still got her the largest ad in her section. I challenged her to measure how many new clients she gets from this listing, so she tracked the numbers for three months. She found that she received, on average, about 3 new clients a month from the Yellow Pages. Each client brought in about $80. Therefore, she was spending $600 a month to get $240 of business. What was her number one source of new clients? People seeing her building or pylon signage.
Dropping Yellow Pages ads may not be for every business, but it's certainly worth looking into.