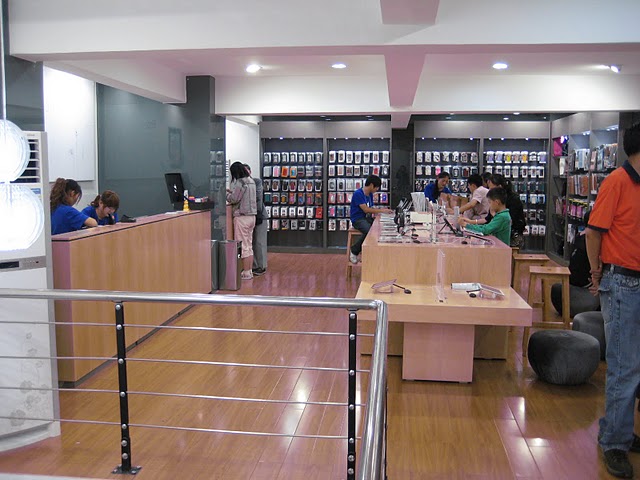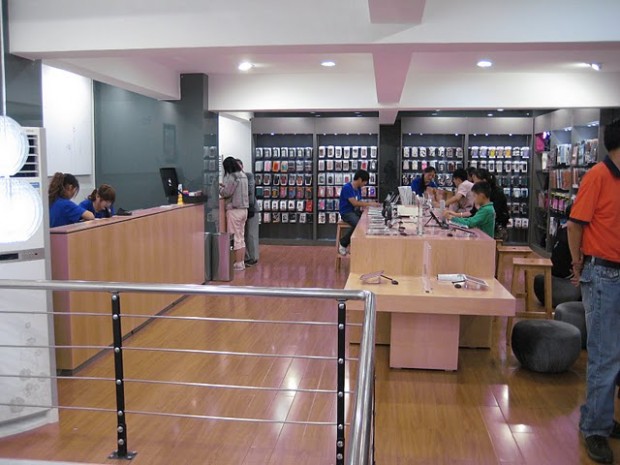 ---
This is already pretty old, but it's worth seeing regardless. I won't get into this too much, because others have already done a really good job talking about this (original post | analysis by Brandchannel).
The amount of effort that's gone into this is impressive; even the employees think they're legit Apple employees. The BrandChannel post observes that there is a Sony store nearby, and they wonder if anyone considered whether it is a knock-off as well. An odd question, as (based on the last time I was in a Sony store), the experience design in a Sony store is completely unremarkable. Who would want to knock-off a Sony store?
It makes me wonder though, have you ever made something so good, people wanted to steal it?